"This is a petty issue. Placing a picture below the bust or above the bust doesn't make any sense. You are in a democracy to report anything"
K Koushal
In a major 'insolence' to the religious susceptibilities of the people, Bharatiya Janata Party (BJP) in the Union Territory of Jammu and Kashmir has shown huge 'disrespect' to Shri Ram by apparently placing his picture below the bust of Shyama Prasad Mukherji during a Diwali Milan at Party Headquarters, here.
In a viral video and photographs, first appeared on the official Facebook page of BJP Jammu and Kashmir, a battery of BJP leaders, including some former Ministers and party President can be seen offering prayers, some leaders sitting on chairs, during Diwali celebrations at the Party Headquarters in Trikuta Nagar Jammu, wherein purported image of Shri Ram and his wife Sita ji has been literally placed under the bust of Shyama Prasad Mukherji.
According to an eye witness, who attended the programme, there was nothing religious about the event, leaders and workers kept pouring at the party headquarters only to show their presence.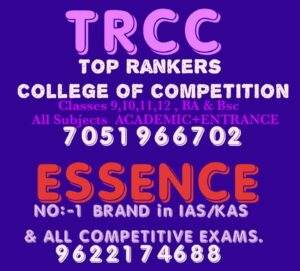 "First of all, they placed picture of god below the bust of Shyama Prasad Mukherji, then most of the leaders were sitting on the chairs, clearly at an elevated position than the picture of god," said eye witness, adding that those sitting on the chairs had not removed their shoes and were also taking eatables.
Talking to The Typewriter, Maha Mandleshwar Mahant Rameshwar Dass said that they (BJP Leaders) will soon start religious preaching, recitation of Navinda Bhakti and shlokas from Geeta.
"Yes, they have hurt the sentiments of the people, who revere Shri Ram. I feel bad about it, but I cannot do anything. They are in power, so they believe that whatever they are doing is right," said Mahant, adding, "I heard BJP President Ravinder Raina, when he was reciting Navida Bhakti."
"A vaishya cannot preach about brahmacharya. Whatever they were saying was true, but it doesn't suit them," said Mahant, adding that they have certainly done blasphemy by putting a picture of Shri Ram at the bottom of the bust. "They could have arranged some plank for putting a picture under the bust," said Mahant Rameshwar, adding that the only intention and main motive of these leaders was to highlight themselves and to become part of news. "I have never seen BJP doing this in the past at any of its offices," said Mahant.
Terming the incident unfortunate and disrespect to the god, Rakesh, Rashtriya Bajrang Dal President said that the place of god is ever high and sacred.
"You must have noticed that even priests keep pictures of god at the high place during Saptah, which shows respect and reverence," said Rakesh, adding that a wooden plank would have been used for the picture by the politicians.
The BJP Mayor said that the media has the democracy to put it in any way. You are in democracy to report anything.
"This is a petty issue. Placing a picture below the bust or above the bust doesn't make any sense," said the mayor, adding that he is not a religious scholar to comment whether it was disrespectful or not.
Ex-Speaker and senior BJP leader Kavinder Gupta admitted that the mistake has been done, but it was not intentional.
"Yes, the organizers would have taken care of such things, but this mistake is unintentional and I believe it should not be blown out of proportion," Gupta said.