"The same pilot also posted pictures from her Dangerous Goods Refresher (DGR), which shows level of seriousness of these flying officials, who did not hesitate to put pictures of classroom on social media"
K Koushal
Disregarding the repetitive advisories of Directorate General of Civil Aviation (DGCA) with all impunity, complacent flying officials of Indigo continue to put 'mid-air' photographs from the cockpit on their social media platforms.
In the latest instance, a female pilot namely Capt Anjna Singh, demeaning the sanctity of the DGCA circular, besides an in-house advisory, has reportedly posted leisure pictures from the cockpit on her social media handle (screenshot on possession of The Typewriter).
Wishing anonymity, senior official of DGCA told The Typewriter that Directorate has time and again issued directions to Airline operators to restrain their flying officials from taking and then posting same on the social media, but some airline operators take these guidelines casually.
"To the best of my knowledge, The Typewriter had earlier flagged the matter and strict instructions were issued to concerned airline operators, but unfortunately some erring flying officials mock DGCA as well as their parent organisation, which is not sane," said official, adding that after last report of The Typewriter, even some organisations, especially Indigo had issued 'High Priority' e-mail to all its flying officials, instructing them not to click pictures in the cockpit.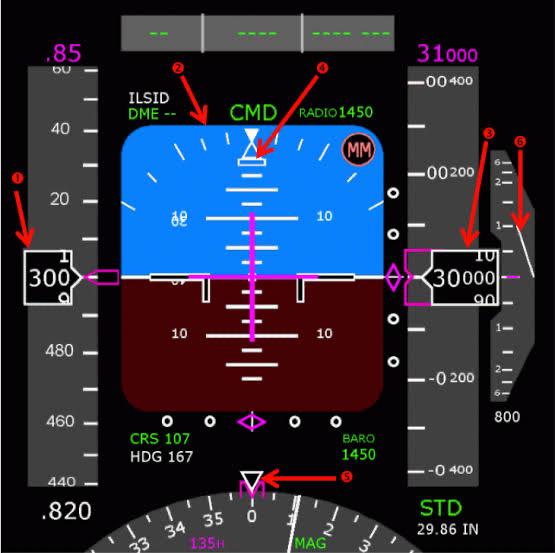 In the present case, the erring pilot has put a picture from the cockpit, while the aircraft was mid-air, which was evident from the fact that the Primary Flight Display (PFD) was showing Mach Number-(.744) and the Altimeter was set to Standard Pressure Setting (STD) 1013.25 hpa.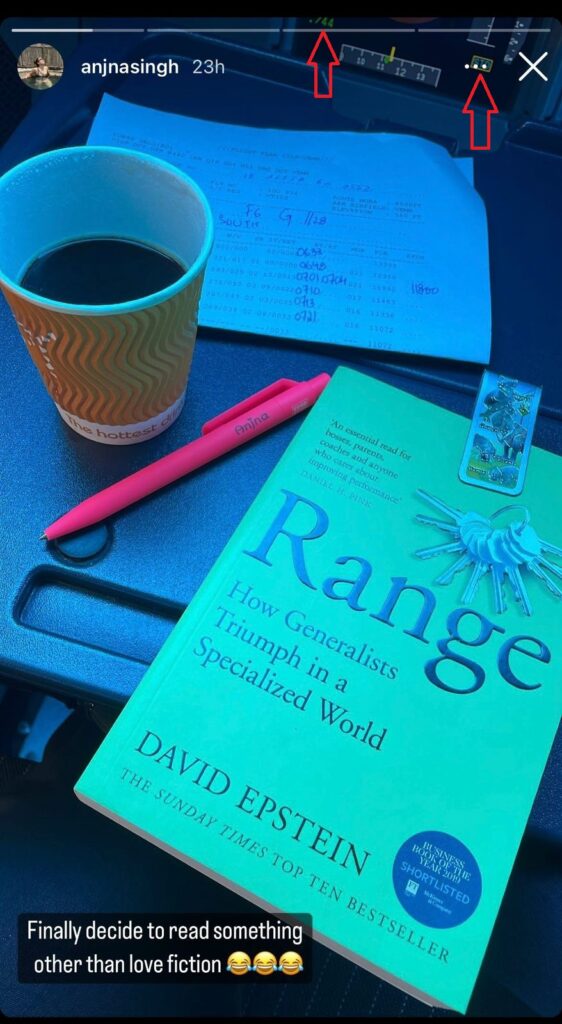 "PFD is the pilot's primary reference for flight information, whereas Mach Number (often followed by a number) is a measurement of speed," said aviation expert, adding that display of STD on Primary Flight Display signifies that the aircraft is flying by reference to a flight level at or above the Transition Level (TL).
He, further said that in case of above pictures it is quite clear that aircraft was mid-air when pilot took 'leisure' pictures.
Meanwhile, aviation sources shared that the pictures were taken on the flight #934, Delhi to Dibrugarh on 20th of May 2022.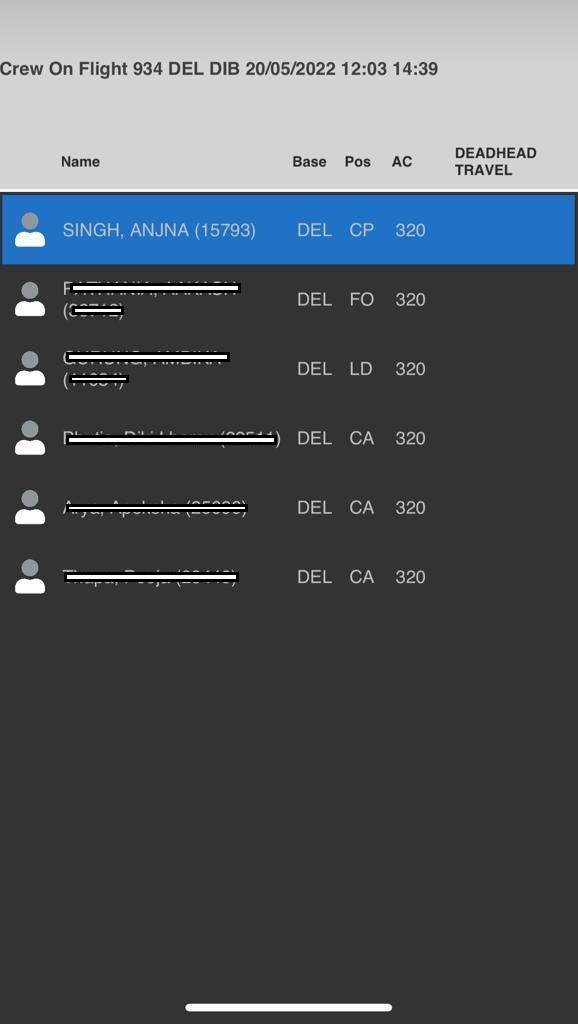 "The same pilot also posted pictures from her Dangerous Goods Refresher (DGR), which shows level of seriousness of these flying officials, who did not hesitate to put pictures of classroom on social media," said sources, adding that DGR courses help one to stay up-to date with the latest industry regulations and procedures, and ensure that dangerous good shipments comply with industry standards. DGR happens once in two years and is regulated under Civil Aviation Regulations, section 8-Aircraft Operations Series 'F', Part VIII.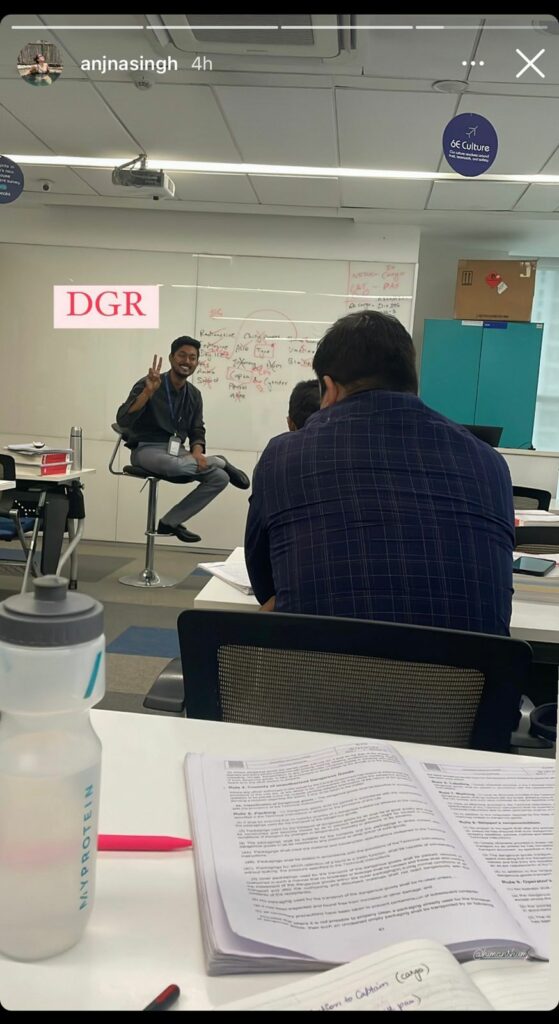 Sources further shared that on 28th of February 2022, Chief Pilot of Indigo, following a report by The Typewriter, had issued an e-mail to all the flying officials of the organisation, asking them to not post any photograph/shot in the cockpit.
"I would like to reiterate this mail sent as reminders to all earlier, on regular intervals, there also has been a course on LMS which was assigned for all of you to complete. The regulator has reached out to us again and want all photographs and videos taken from the cockpit to be deleted immediately. You can be a social media influencer and we will be proud of your achievement but my humble request (now a caution) to you as a Pilot is, please do not post any content which is photographed/shot in the cockpit. We do not want our pilots to get into trouble or be answerable to any authority for not following laid down guidelines and because of someone's careless behaviour our organisation might now stand to face the brunt as well," reads the mail sent by Chief Pilot Line Operations, Indigo-Capt Rahul Patil.
When contacted Chief Pilot Line Operations, Indigo-Capt Rahul Patil initially tried to escape by saying that its not happening anymore and the incident is of 2016-2017.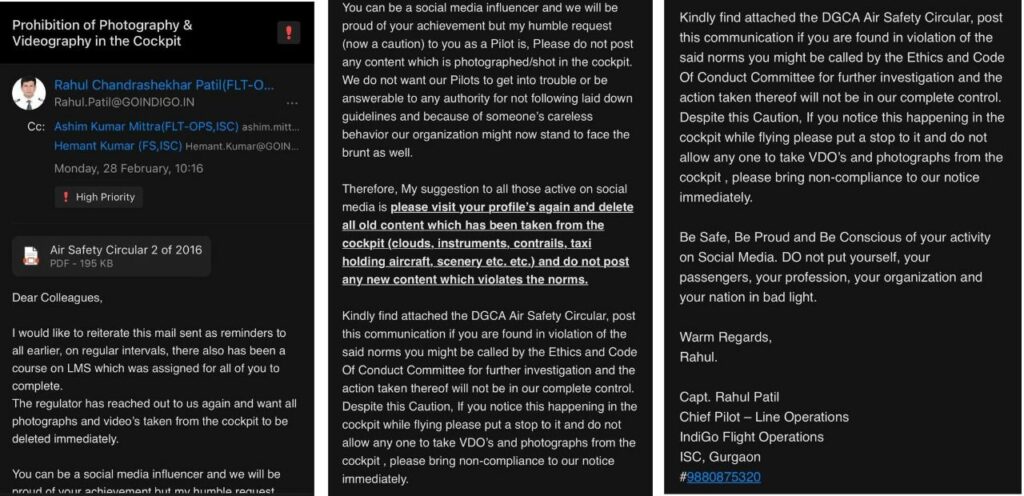 When countered with facts, Capt Patil said, "We will take action against the flying official," he added that he will ask his staff to look into it.
He said that he is thankful to The Typewriter for brining this issue in his notice. "I will look into it immediately and as soon as I hang up the call," Capt Patil said and added that he will take erring pilot to task.
It is pertinent to mention here that the Directorate General of Civil Aviation through its Air Safety Circular No. 02 of 2016, dated 25th of October 2016 asserted that many instances have come to the notice wherein the cockpit crew has indulged in photography in the cockpit.
"In few instances, both pilots were away from the aircraft controls when the photographs were taken. On a few occasions crew have also allowed people to enter the cockpit and take photographs even though their entry was not covered under AIC 3 of 1997," reads the circular, adding "Taking photography during flight is a source of distraction, which may lead to error and resultant reduction in safety."
The circular further reads, DGCA has already issued advice in this regard vide Operation Circular 4 of 2011 on the subject "Managing Disruptions and Distraction''. In a recent case one of the pilots was engaged in photography during a training flight, which eventually resulted in an accident.
The circular further enjoined upon air operators to ensure that provision of AIC 3 of 1997 and Operation Circular 4 of 2011 on the subject are scrupulously followed and crew should not indulge in photography during any phase of flight, besides passengers should not indulge into photography while embarking/ disembarking from the aircraft.