Typewriter Impact
Sayeed Rehmaan
Jammu, Feb 1, 2019
The Jammu and Kashmir Government under the leadership of Governor Satyapal Malik today withdrew re-appointment order of Dr M.I.Parray as Director Jammu and Kashmir Entrepreneurship Development Institute (JKEDI) vide order No 25 IND of 2019, dated 01-02-2019 with immediate effect, citing that his re-appointment was in violation of the JKEDI Organisational structure, strategic plan, service and recruitment rules 2013.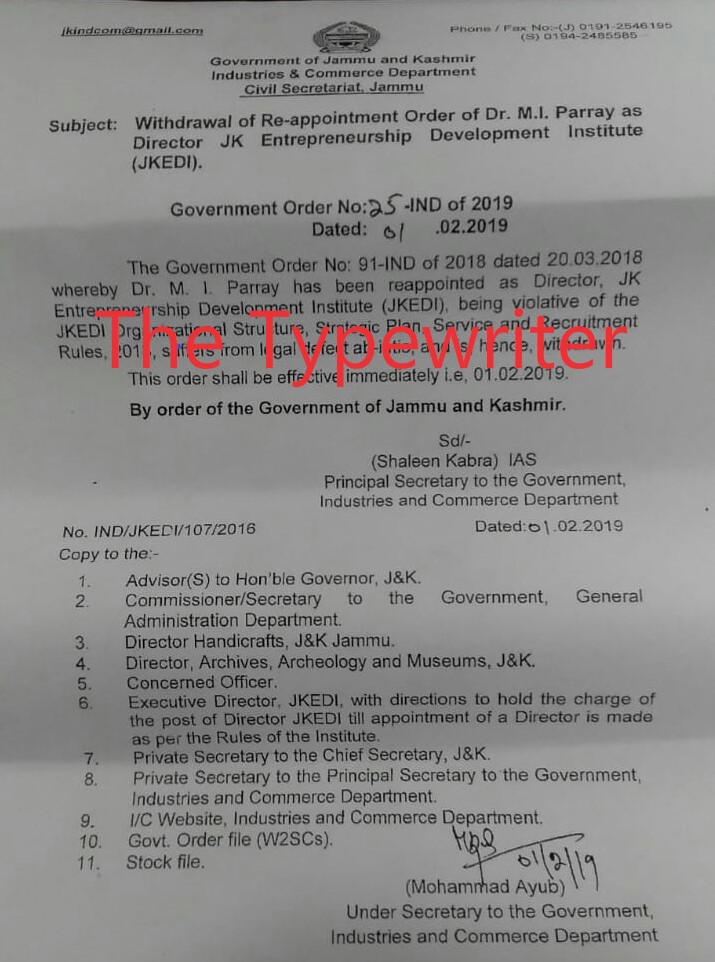 The decision of the government to remove MI Parray came after The Typewriter highlighted various lacunae prevailing in the institute during the tenure of Dr Parray as the Director, since last more than 15 years.
The Typewriter in its series of reports exposed how Dr Parray accommodated influentials at the behest of merit and how an employee with experience of casual labour was raised to the post of executive with salary equivalent to an IAS officer.