"We have seen educational institutions are closed for more than two years now, but instead of exploring ways to resume these institutions, the administration has given free hand to political parties to spread the virus with impunity"
Nitesh Sangral
Despite steady increase in fresh cases of Covid-19 in Jammu and Kashmir, the political parties and government officials are 'continuously violating' Covid 19 guidelines with impunity by attending functions and public meetings without wearing masks and maintaining social distance.
Jammu and Kashmir has 3,33,667 Coronavirus cases and out of them, 3,27,908 have recovered from the virus, while there have been 4448 casualties. Active positive cases in the UT are 1311 when the last report came in.
Amid measured rise in the number of cases, political parties and government officials have been seen mocking the appropriate behavior guidelines.
As per reports, few days back, the Bharatiya Janata Party had organized a joining function for former President of Jammu Chamber of Commerce VY Sharma, where a large number of party workers and senior leaders were present, without following Covid Protocol.

In the video of the function, which is available on the official Facebook page of the BJP Jammu and Kashmir, senior leaders of BJP including Party President Ravinder Raina among others were seen without masks and social distancing.
Similarly, a seminar on "Understanding Jammu: Challenges and Way Ahead", was organized by Dogra Swabhimaan Sangathan in which many political leaders shared the stage without following Covid Guidelines. The same footsteps are being followed by the other political parties and their leaders which may prove disastrous.

Talking to The Typewriter, a senior doctor wishing anonymity said that this is unfortunate that the administration, which appears harsh on common people, have no 'spine' to restrict political gatherings.
"This is unfortunate to see how political parties are violating Covid 19 guidelines without any regret. They are organizing meetings and functions by risking life of the attendants, if not concerned about themselves," said doctor, adding that he fails to understand why the administration is 'helpless' in imposing restrictions on the political leaders and activities in such situation.
He said that the Jammu Police have reportedly imposed Rs. 3,91,350 fine on over 900 persons for violating COVID19 SOPs.
"The police have issued a statement claiming to have imposed huge fine on the violators, but they are oblivious over the violation of guidelines by political leaders and government officials with impunity," said doctor, adding that the civil as well as police administration appears to be 'toothless' tiger infront of these politicians.
He said that when the schools and colleges are kept closed for more than two years, these political activities raise an eyebrow over sincerity of administration towards the public.
"We have seen educational institutions are closed for more than two years now, but instead of exploring ways to resume these institutions, the administration has given free hand to political parties to spread the virus with impunity," said doctor, adding that even some of the senior government officers are flouting the guidelines.
"Interestingly, on November 6 Deputy Commissioner Srinagar Mohammad Aijaz Asad conducted a surprise visit in the city markets and asked concerned officials to ensure the implementation of the COVID SoPs strictly," doctor stated, adding that right after four days on November 10, Srinagar Mayor Junaid Azim Mattu, SMC Commissioner Athar Aamir Khan, and Director Handicrafts Mahmood Shah violated the guidelines by not wearing masks during a press meet at Srinagar.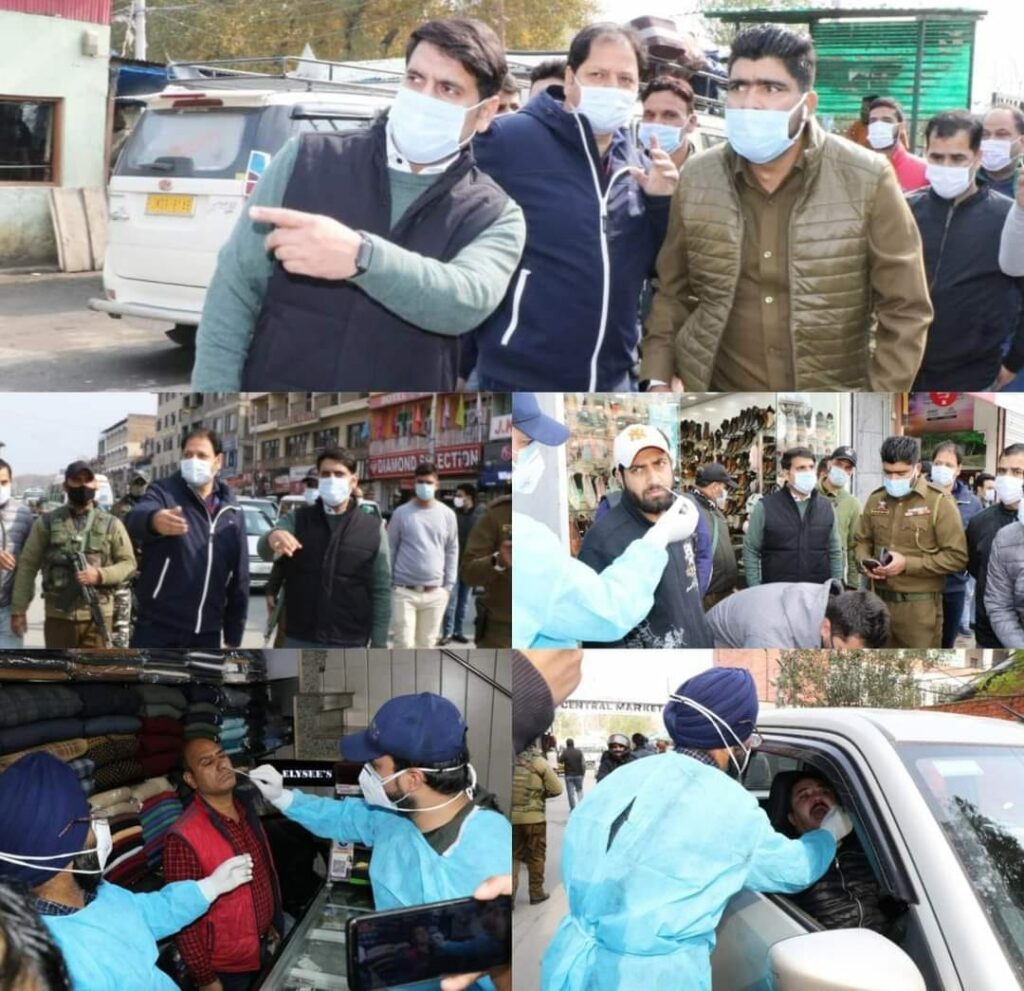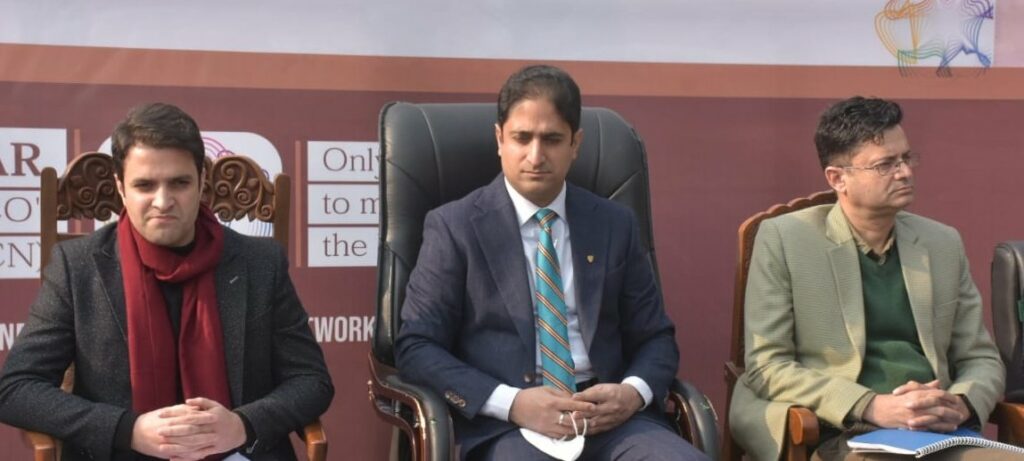 He also stated that similarly, during a visit of Union Law Minister Kiren Rijiju, Deputy Commissioner Srinagar Aijaz Asad and Judicial member were seen attending a public gathering without following proper guidelines.
He, however, said that while the civil as well as police administration is showing muscle power to common people, they could not do anything to powerful politicians and bureaucrats, thus mocking the very purpose of spreading covid-19 guidelines.
When contacted Deputy Commissioner, Jammu, Anshul Garg and Deputy Commissioner, Srinagar, Aijaz Asad they were unavailable for comments.